Thank you for participating - VII. Friends of Hungary Conference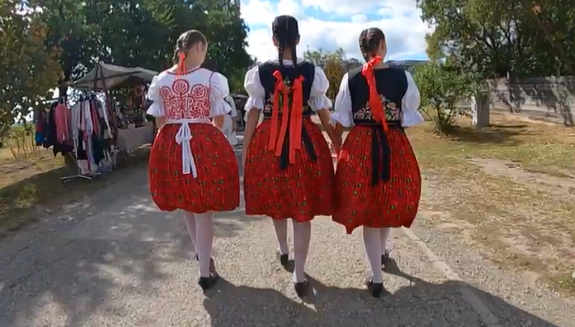 Dear Friends!
We would like to thank you once again that so many of you participated at the VII. Friends of Hungary Conference!
Thank you also for all this positive feedback!
Congratulations on an excellently planned and conducted meeting!
First of all, I would like to thank you for your hard work organizing the Friends of Hungary event at the weekend. It was beautiful, representative and will certainly prove to be a successful event.
Thank you for the great organization! The conference was very good, we had a great time. It was nice to meet many old friends. It is unbelievable, but you were able to raise the quality even further, even though it was already high.
Thank you very much for a very meaningful meeting this weekend!
I would like to thank you for organizing our conference, which was excellent. It was wonderful and uplifting to be with you. I spoke to many different people about a wide range of topics, but unfortunately, many times the business cards were not at hand and therefore further discussions were cut short.
I don't want to burden the President with my letter, but I would like to ask you to interpret my personal opinion that thanks to him we have a Hungarian organization which not only replaces the ruined World Federation of Hungarians, but which is working far beyond its value to gather the most important persons and organizations of the Hungarian world into one nest.
Thank you very much for the excellently planned conference. The standing ovation proves that this is not only my opinion.
I would like to express my thanks for the opportunity to participate in this conference.
First of all, I would like to thank you for the invitation to the Friends of Hungary Conference. Needless to say, it was a great honor for me as a student to meet such illustrious people. In the future, I will strive to bring to the table a body of work worthy of the Foundation.
I guess I never get to the end of the thank you list. What and how much we have received from you, we have tried to pass on immediately with our own meagre means. Along with the heartwarming good word, you sent books to the seceded regions, but also at home.When they thanked me, I tapped the cover of the book, saying that you alone deserve the credit for the immense amount of attention you have invested, the organization, the work, the checking, the proofreading, the transport. A series of wonderfully organized annual gatherings should be the subject of a book of studies, a handbook on how to do it. I'm just afraid that if two people do the same thing, it won't be the same. But at least similar.
First of all, I would like to congratulate you from the bottom of my heart for organizing this weekend's World Meeting! For the 7th time, you have organized this great event to a very high standard and with excellent programs. On behalf of my colleagues and the musical talents of Talentum Hungaricum, I would like to thank you very much for the opportunity to have these young people perform at the event and showcase their talents to Hungarians around the world.
I hope you were able to rest after this big event! You certainly must be glad about how well everything went. Congratulations and thank you once again, on behalf of my mum and her carer, for everything you have done for them to be here. The award was a great honor for my mum, but most of all I would like to point out what a great time they had!
Thank you!